Winning Isn't Luck...It's Knowing How To Fight.
"I am a great believer in luck, and I find the harder I work, the more I have of it." – Thomas Jefferson. Our work philosophy echo's that of Mr. Jefferson, in that we work exceptionally hard for our clients, to ensure their case is always handled with the highest standard of care. Our numerous victories and winning track record aren't a matter of luck, it's a matter of hard work, research, and dedication. We pride ourselves on our efforts becoming YOUR good luck.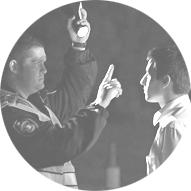 Georgia Charges
Fighting DUI charges in the state of Georgia is what Jim Yeargan does day-in and day-out. As a result, Jim is by far one of the most respected, and sought after DUI attorneys in the state. Mr. Yeargan's reputation as a tenacious practitioner, coupled with his remarkable trial strategy and indomitable presence in the courtroom, have earned him the moniker "DUI Jim" throughout the Atlanta community, and Georgia at large.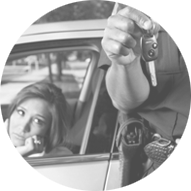 License Suspension
Did you know that when you're arrested for DUI, you need to hire a lawyer within ten days otherwise you'll face losing your license? Georgia has what's known as a ten-day rule, which applies specifically to your driver's license. Because of this, it is imperative that you get the help you need- and FAST! Jim has years of experience defending all types of charges, and is the guy that will help you keep your driving privileges.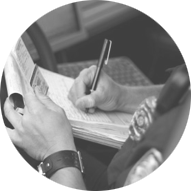 Traffic Tickets
When a person is charged with a traffic violation in Georgia the impact can be anything from points on your license, increased insurance costs, even a suspended license. None of these penalties have to happen. Jim is an experts at getting outcomes that will save you from losing your license, getting points, increased insurance costs, and high fines. Jim and his team are highly rated and trained to help you when you need it most.
Fighting a DUI case? We Can Help!
Videos
As with any legal case, knowledge is power. We've put together a series of resources to educate you about criminal charges in Georgia. Click on any of our videos to learn the basics on our practice area specialties.